Quick Landscape for Blender
Quick Landscape is a powerful and easy-to-use add-on for Blender that comes with a vast library of 120 beautifully designed landscapes. 
Whether you're working on a landscape scene, game environment, architectural visualization, or a cinematic shot, Quick Landscape makes it easy to add breathtaking natural landscape to your project.
Each landscape has been carefully designed to provide a high level of detail and realism, making it easy for you to create breathtaking environments for your projects. Quick Landscape is designed to give you maximum control over your scene while guaranteeing you enormous time savings while creating your best environment scene.
The materials are 100% compatible with Cycles and Eevee and 4K textures are packed with full PBR workflow.
Work with Blender Version 3.4 and later ! Included Blender 3.5 ,3.6.
It has a library of 120 landscape with 30 categories each having 4 variants.
Quick Landscape Features?
Quick Landscape V2.0 What's New
?
With 20 brand new landscapes added to the library, including plain forests, rugged terrains,  lake mountains, talus mountains ,and more  your artistic visions will know no bounds. Quick Landscape V2.0 also introduces enhanced controls for landscape fog, and more features.
Why Quick Landscape?
With Quick Landscape, you can generate terrain with just a few clicks, and then customize it with a variety of tools and settings. 
Quickly add Landscape
Easily select your preferred landscape and add it to your scene!
Exponential Surface Fog
With the power of Geometry nodes create realistic exponential surface fog over your landscape in no time!
World Fog
With its powerful features, quickly add world fog into your scenes.
Control fog attributes
Quick Landscape allows you to have precise control over various fog attributes such as texture, scale, density, and much more!
Anti-Tile Landscape System
Easily create an anti-tile expandable landscape system!
Why anti-tile System!
Ocean Foam!
With the power of geometry nodes now generate real time ocean-foam on islands and cliffs.
Cutoff Plane!
Generate real time cutoff plane with any landscape.
Control Mesh Quality
With Quick Landscape, you can adjust the level of detail for your terrain mesh, giving you greater flexibility to optimise your scene and achieve the perfect balance between quality and performance. 
Quick and simple landscape material!
Fully customize your landscape material, change its color, roughness ,normal and much more by controlling from the panel.
Full PBR 4K landscape textures
With Quick Landscape, you can easily apply PBR textures to your terrain.
Control everything from the panels!
You can access a range of powerful tools and settings directly from the pane
120  Landscape Library!
Quick Landscape is an amazing add-on for Blender that comes with a comprehensive library of 120 stunning landscapes, categorized into hills, mountains, plateau, desert, island, cliff, canyon, crater and others each having 4 variants.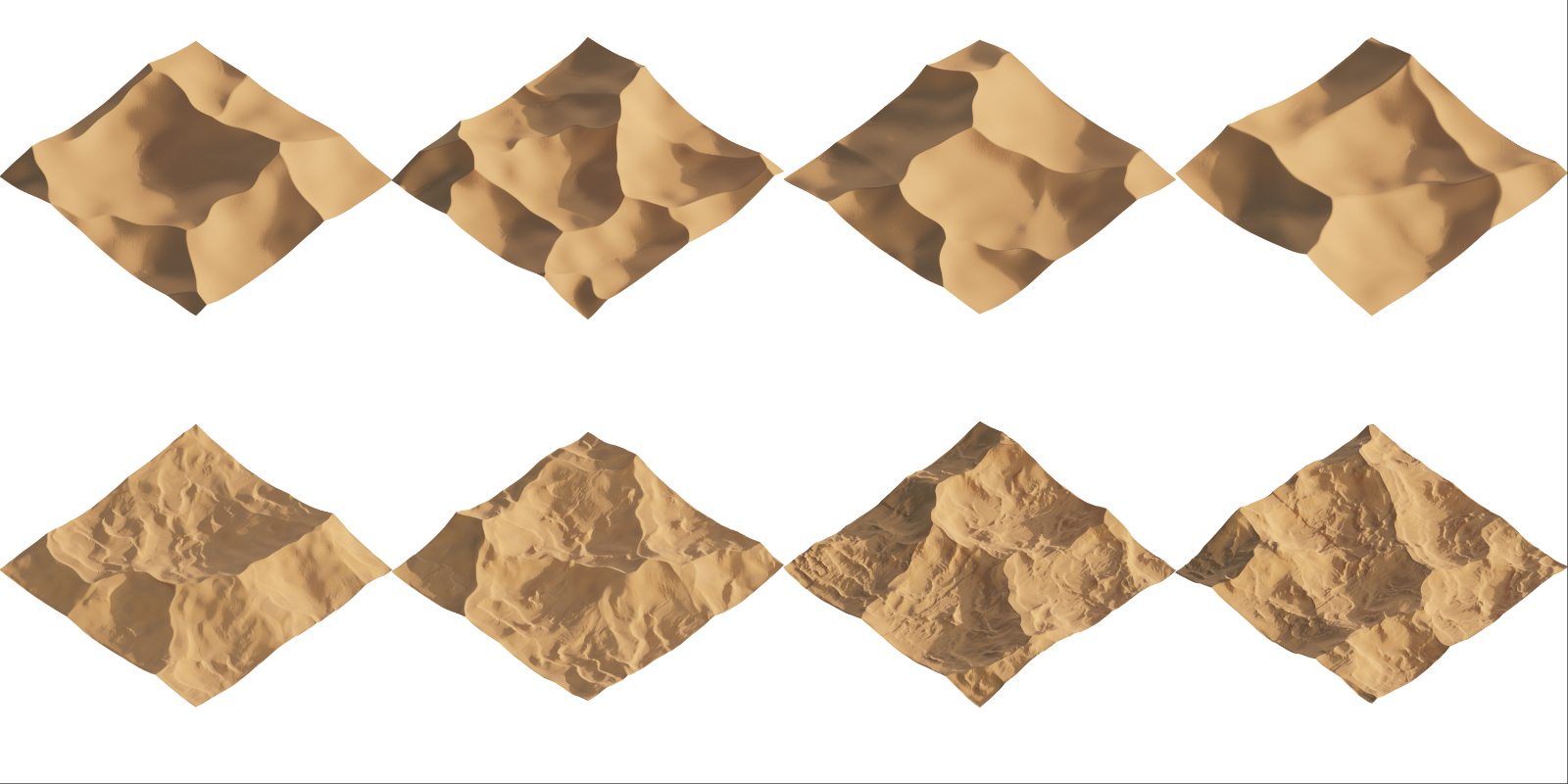 Landscape Pack
Lite version :  47% of total asset
Pro version: Full collection 100% of total
 

asset



We support the Blender Foundation !
We would like to participate in its development. We donate part of the earnings to the Blender Foundation for its growth!
And for future update !
Yes ,all future updates are free once you have purchased.
We will add new features at every update.
Our Renders
Quick Tools Discord 
Join our discord server to showcase your renders ,get Coupons and pre-update news.
Check our other product