Jojuice Composite Nodes Addon - (5 Post Processing Effects)
---



What are they?:

They are custom nodes, node groups, that add flair, stylize, or change how your render/project look! They are made with composite nodes so that the effects can be rendered in Blender itself, no need for photoshop!
Details:
An easy to install addon that adds the nodes to any project.
5 unique post processing nodes, which are, Riplet Node, RGB TV Node, ComicVerse Node, Pixnide Node, and Retroid Node.
All with customizable parameters for tuning the right render. Includes textures for full effect, see documentation for instructions and why there are textures.
Works with any render engine imaginable, ie, EEVEE, Cycles, Luxcore, E-Cycles, MALT/BEER, Octane, Freestyle, really any you can think of.
How to install?: Use documentation.
Showcase:
Riplet Node - Blur Ripples, almost like water droplets hitting a flat surface evenly. Creates an artistic aspect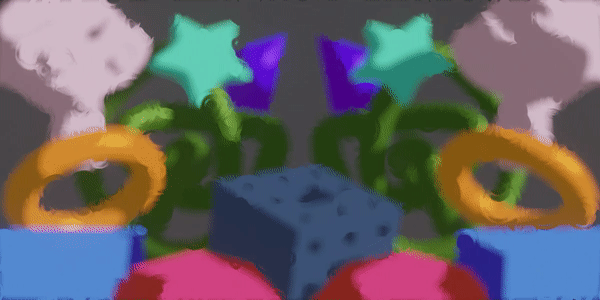 RGB TV Node - Creates and older stylized TV pixel effect, shows seperate RGB channels of theoretical pixels, that are scalable.
Comic Verse Node - Creates a stylized distortion comic book hue shift effect, a lot of words, but completely user friendly.
Pixnide Node - A cyberpunk inspired value shader with pixels of increased brightness and scalable size.
Retroid Node - A retro terminal inspired node, that creates a color valued line effect that represents the older computer monitors of the 80s.