Blenderverse Comic Asset Pack
---
Blenderverse is an always-expanding asset pack built to effortlessly create renders in a variety of comic and toon styles in Blender.
All future updates are free for existing users.
Blenderverse is optimized for Blender EEVEE and works with real-time lighting. It does not support lighting for Blender Cycles.
COMIC SHADERS




PATTERN SHADERS



EFFECT NODES
EMOTE NODES
Convey emotions such as surprise, shock, and confusion with Emote Nodes.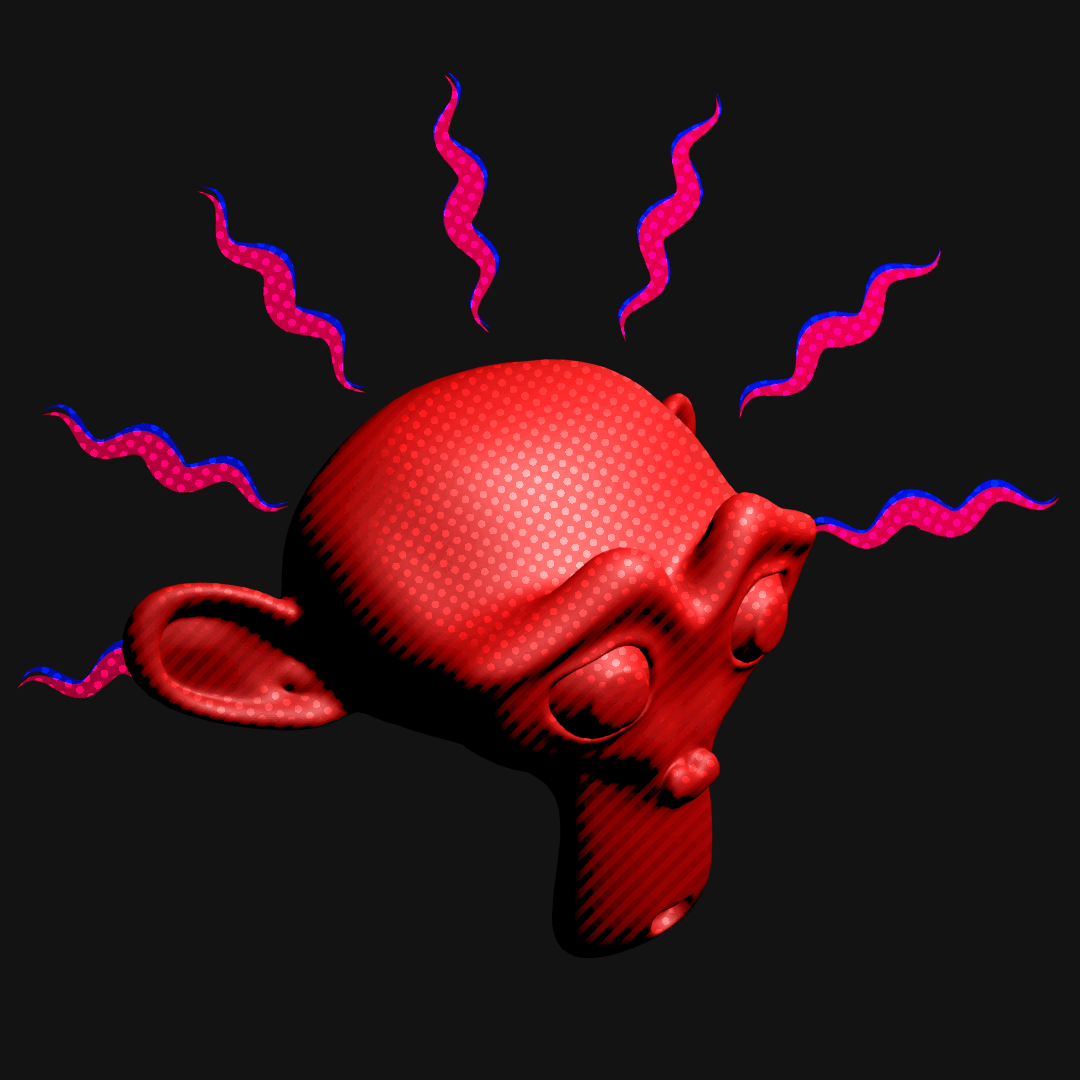 SPEED NODES
Add a sense of motion, speed, or focus to your renders with Speed Nodes.


FEATURES
Free updates for life!
18 customizable assets to create stylized renders that stand out.
7 hand-crafted comic shaders.
7 additional pattern shaders.
2 effect nodes with more coming soon.
Demo scenes for inspiration.
Save time by dragging and dropping assets directly from the asset browser.
Gain access to our Discord's Supporter role, where you can:

Gain early access to and sneak peaks of upcoming Blenderverse content.
Get priority assistance with Blenderverse and all associated products.
Use custom themed emotes and stickers.
Join the community discussion.
Share what you and others have made with Blenderverse!

Detailed documentation for all assets.
Organized and annotated node trees for easy customization.
Ongoing support for questions and technical help.
A CLOSER LOOK
All shaders and nodes are highly customizable through the Properties panel.




UPDATE LOG
Update 1.1
Features
Added 3 new demo scenes.

Blenday Dots Showcase
Dither Print Showcase
Noir Showcase

Blenderverse Classic

overhaul

.

Added a Base Color setting.
Added a Highlight Color setting.

Pattern shaders now include a Base Color and Pattern Color setting.
Changes
Aspect Ratio default value changed from 1:1 to 16:9
Variation no longer has a tendency to smear shaders diagonally.
Removed Image Showcase demo scene.
Bug Fixes
Rotation for some assets now use the correct subtype Angle.
Update 1.0
Features
Added 7 material shaders and 7 pattern shaders.

Blenday Dots
Blenderverse Classic
Crosshatch
Dither Print
Doubletone
Halftone
Noir
Dots Pattern
Square Dots Pattern
Triangle Dots Pattern
Hexagon Dots Pattern
Lines Pattern
Squiggle Lines Pattern
Zigzag Lines Pattern

Added 2 effect nodes.
Added 2 demo scenes.

Blenderverse Title
Image Showcase
For developer's notes on updates, consult the official documentation.
CONTACT
Questions, comments, or concerns? Contact n8levine11@gmail.com
Join the Blenderverse community on Discord! https://discord.gg/Myx4DdzWWv