Spreadsheet Batch Renamer
---
Batch renamer using a spreadsheet




This is an add-on that exports the name list of data to a spreadsheet and batch converts the names after editing it externally.
Supports bones and shape keys, vertex groups.
Temporary rename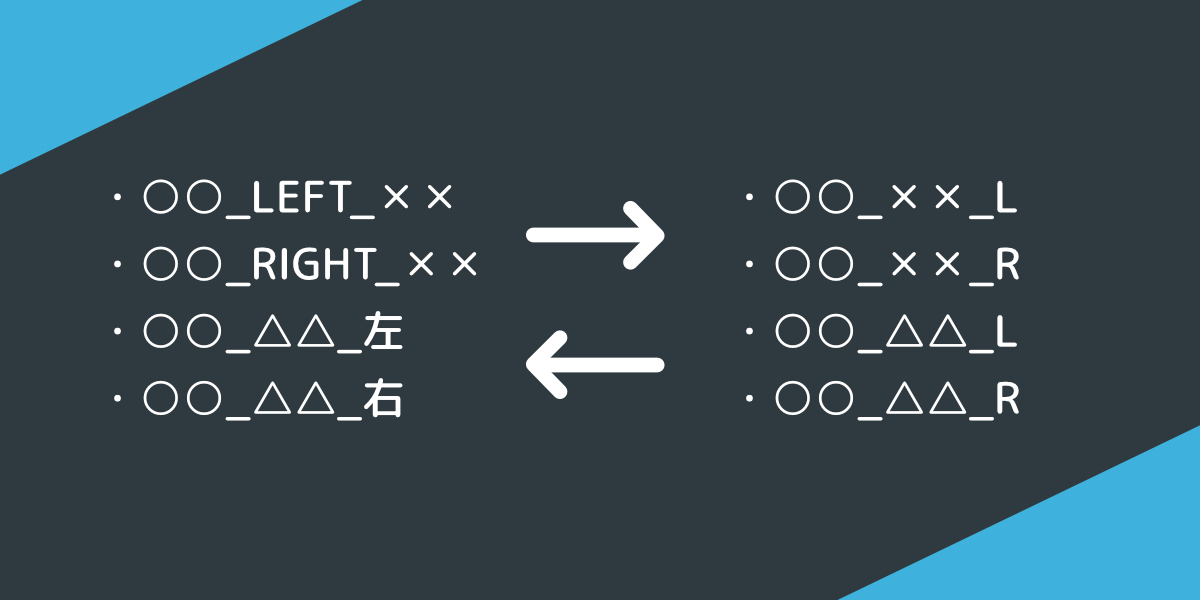 You can restore the original name even after renaming.
Useful for temporarily changing the original name of "〇〇_ LEFT_✕✕" to something like "〇〇_✕✕_L" to a working name that the bone's X-axis mirror corresponds to.
Menu
3D View > Side Bar(N) > Addons > Spreadsheet Batch Renamer