Smart Shaders: Grounds & Roads
---
Smart Shaders is a vision to build an extensive library of high quality procedural materials, for Blender Cycles. Our main focus is to achieve extreme flexibility while preserving photo-realism.
TRAILER
Our mission is to push the boundaries of what's currently possible with procedural techniques in Blender Cycles.
We aim to do that with an efficient and practical resource that artists will actually use in their workflow.
---
---
100% PROCEDURAL!
All shaders are completely procedurally generated, which unlock new levels of flexibility and control.
Procedural shaders have no limit on the resolution. Render time and memory is NOT affected by how large the texture size gets.
DISPLACEMENT
Get photo-realistic and sharp displacements out of box.
The shaders use a combination of micro-displacements, bump-mapping and vector-displacements where applicable.
REALTIME ROADS
The
Asphalt Road, Bitumen Road
,
Tarmac Road
shaders are not only extremely photo-realistic, they are optimized fully to be realtime. You can switch between Eevee and Cycles Render Engine and the shaders switch to the real-time or ray-traced version automatically.
Here's the Ray-Traced Cycles renders: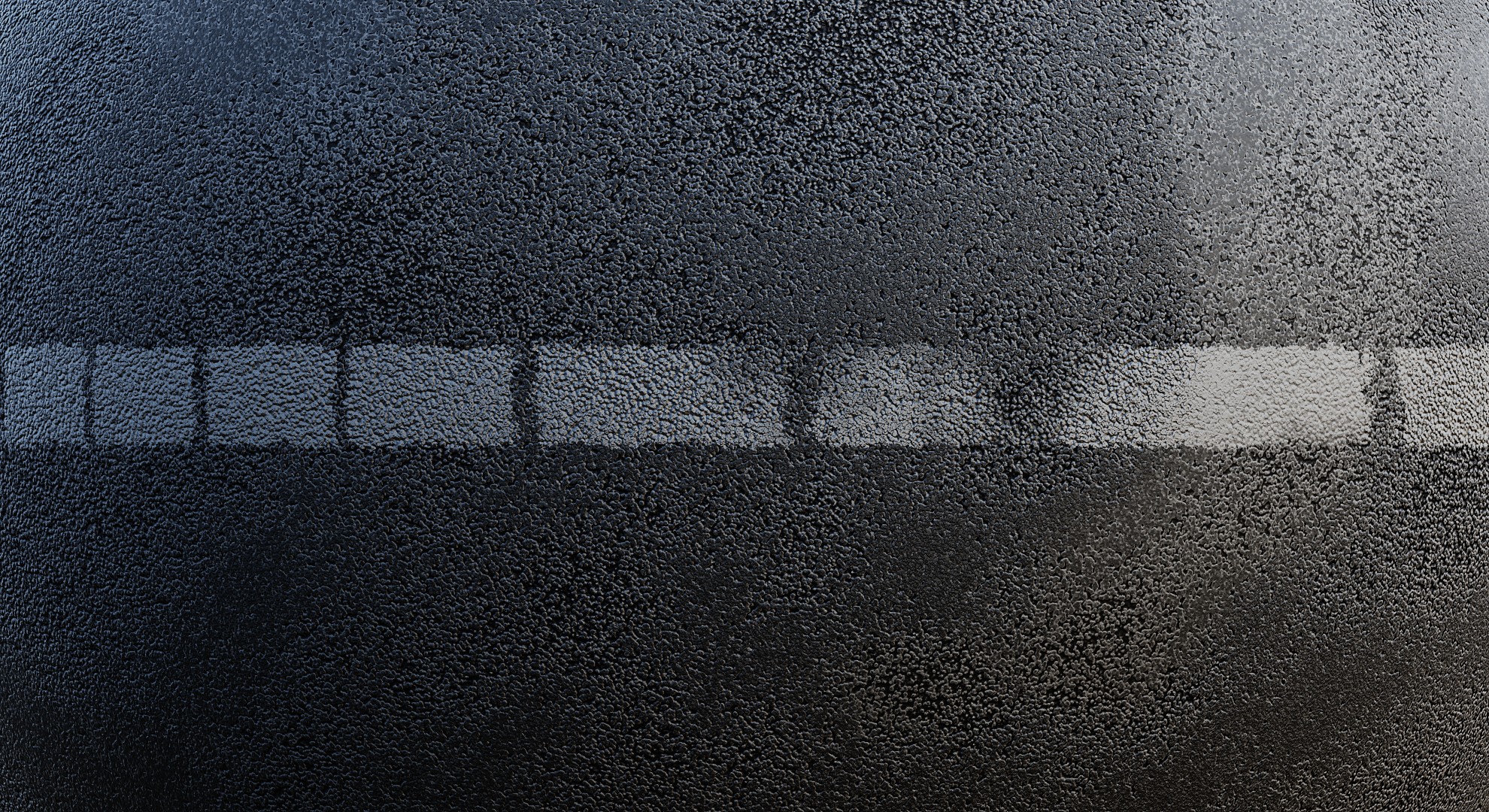 You can of course, apply these shaders to a curved object and everything will be aligned out of the box!



MORE EEVEE...
Apart from the roads, most shaders in the pack have real-time versions. You can use them directly in Eevee or, for preview purposes before the final Cycles render.
ALL SHADERS CATALOG
So this is exactly what you get for $35. Plus more shaders and features as they get added in subsequent updates
BTW… Free updates forever!
GROUNDS
Sand : Beach, Wet, Desert 01, Desert 02
Soil : Puddles, Rocky, Sandstone
ROADS
Asphalt, Bitumen, Damaged, Tarmac, Concrete,

Dirt Tracks, Snow Tracks.
PAVEMENTS
Herringbone OLD / NEW
Concrete, Cobblestone,
Vegetation, Worn.
OVERLAYS
Snow : Detailed, Plain, Rough
Glacier, Moss.
VERSIONS
The plan for now is to maintain two separate versions for each release. Which means you will get a LTS version (right now Blender 2.93) and a latest stable release version (same). The old version of the product is included in case you want to use them in an older project. The older version 2.0 works with Blender 2.83 LTS and Blender 2.92.
________________________
Release Notes v2.1
Added NEW shader "Tarmac Road", "Concrete Road"
All shaders made fully compatible with Blender 2.93 LTS
Improved road markings to interact with road grains. Added line wear and line detail feature for markings.
Optimized shader graphs for faster renders and lower memory consumption.
Documentation for road shaders built into the shader group node. Find it in shader editor.
Urban road shaders have similar parameters for consistency.
New pricing structure: 35 USD for individual, 49 USD for studios.

________________________
Release Notes v2.0
Added NEW shader "Damaged Road"

Added NEW road markings "Subdivisions"

License Updated to Standard Royalty Free

Puddle texture controls - scale, aspect ratio, amount, edge gradient, etc.

Optimized road shader graphs for faster renders and lower memory consumption.
________________________
I stand behind the quality of this product, you will love to have it in your tool bag.
Yours truly,
-BLUE INVERSION