A pack containing 220 clean and 220 dirty lowpoly road signs, ready to be used in games and 3D renderings.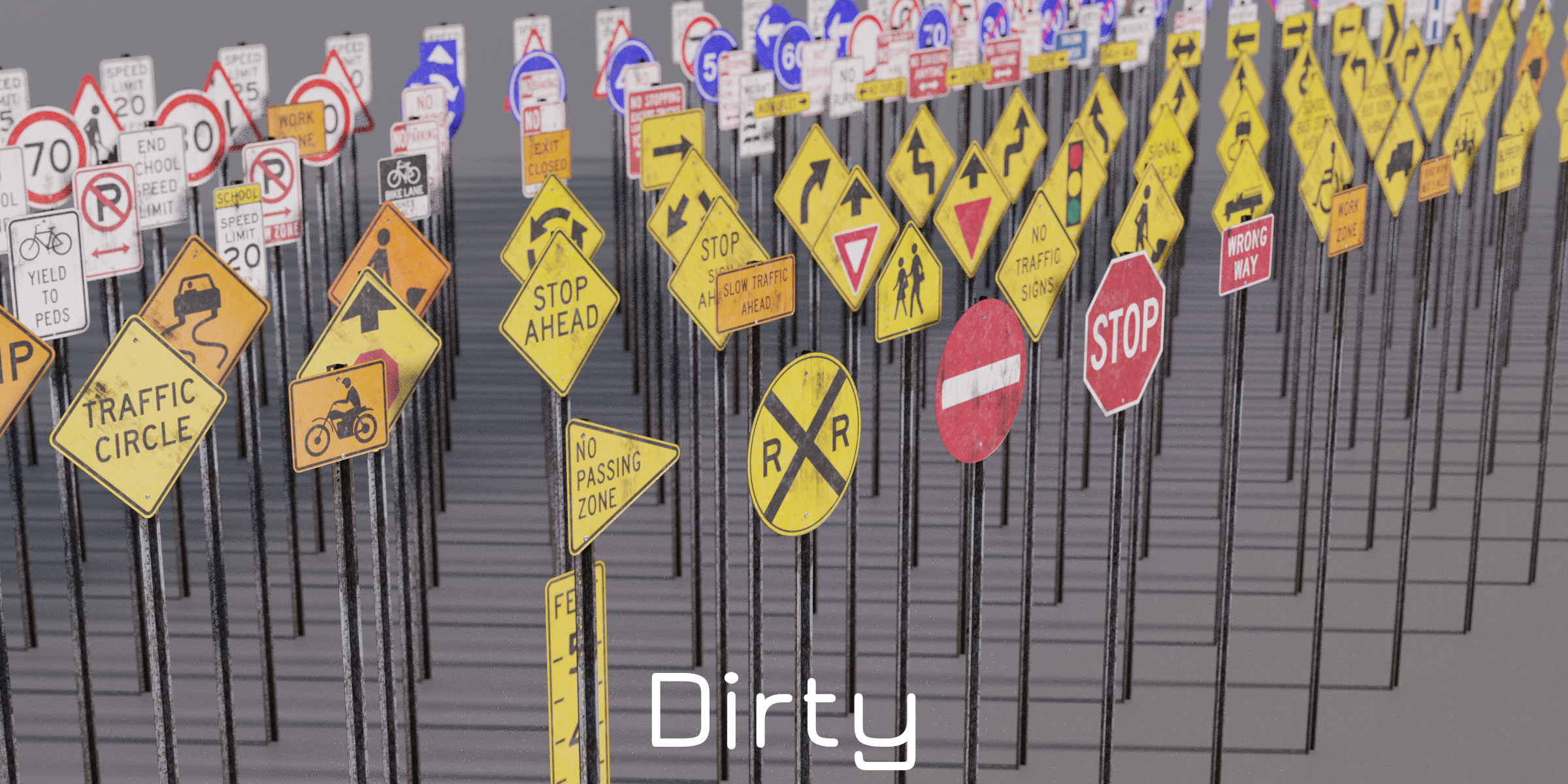 Each of the clean and dirty variation is optimized in 7 materials/texture sets : 3 for the front side, 3 for the back side, and one for the post.
There is no UV overlapping (except for the post that share the same material/texture), and therefore they could be edited and adjusted easily.
Each sign has 130 polys on average for the lowpoly version, and 5500 Polys for the highpoly versions

The objects are named and organized correctly.