Real Wood Textures - Precious Wood Veneers
---


REAL WOOD TEXTURES
European - American - Exotic - Burls Precious Wood Veneers
The new wood venners library includes 123 species of trees from 5 continents!They are grouped in 4 categories: European, American, Exotiq and precious woods and burls. The library is available in 8k, 4k or 2k depending on your needs. The powerful shader allows you to customize the wood textures. Thanks to the presets, 6 wood treatments are easily configurable: Raw, Satin, Glossy Soft, Glossy High, Oiled, Waxed. The textures are seamless (tiled) and allow to cover very large objects as well as smaller ones. All materials are PBR (Diffuse, Specular, Roughness, Normal, Bump, Ambient Occlusion textures and some models have Anisotropic textures.) A powerful tool for architects, designers, and other interior decorators.
Work with Blender 3.4 or highter
Various Wood Veneers
Discover 123 wide variety of wood veneers, for interiors, exteriors, architects and CG Artists, a ready to use collection for Cycles and Eevee. PBR-ready, 8k.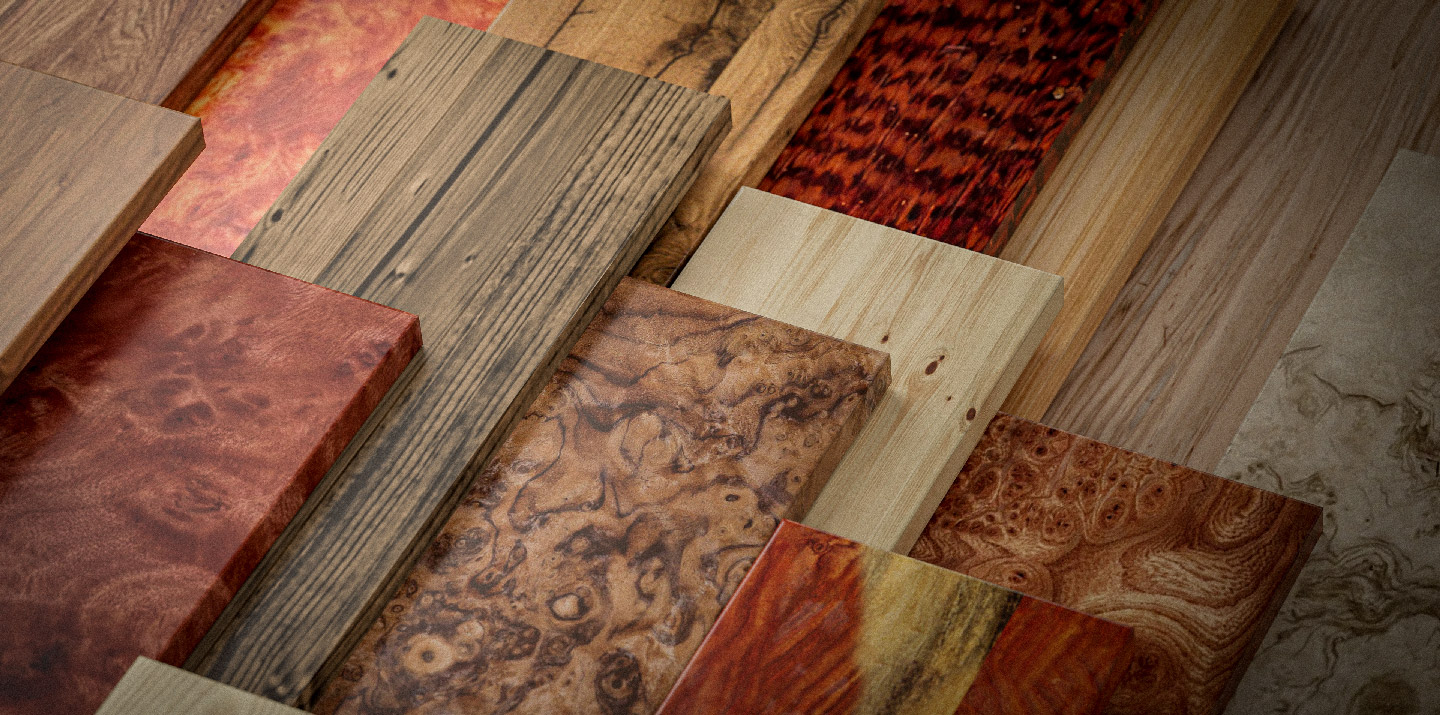 Textures PBR
Thanks to the PBR (Physically Based Rendering) materials, the materials are correct whatever the lighting environment of your scene.. All materials have Diffuse, Specular, Roughness, Normal, Bump, Ambient Occlusion textures and some models have Anisotropic textures.
Big resolution, many detail
8k textures allow you to zoom in and maintain a high level of detail.
6 Wood treatment included
Each material is equipped with a custom shader. it is very easy to switch between 6 different finishes for each texture: Raw, Satin, Glossy Soft, Glossy High, Oiled, Waxed. Change color, brightness, contrast, adjust bump or normal map, adjust specular or Rouhness, simulate painted wood. Everything is possible with our wood shader.
8k / 4k / 2k
All materials are available in the asset browser in 8k, 4k and 2k.
Asset Browser
To facilitate and streamline your workflow, no addon! Only Blender's asset browser. easy and simple to use, click and drag to assign your wood materials!
Anisotropic reflections 
Some wood species have fabulous reflections that appear depending on the light. It is the Anisotropic reflection. Very well known in metallic materials, it also exists on other families of materials such as wood veneer. With the anisotropic textures simulate very beautiful reflections in the wood to make it even more realistic.
Seamless textures
Textures are seamless (tiled) you can repeat them without seeing the edges. perfect for large 3D models
Architect, decorator and designer
Professional quality textures to help you create warm and hyper realistic atmospheres.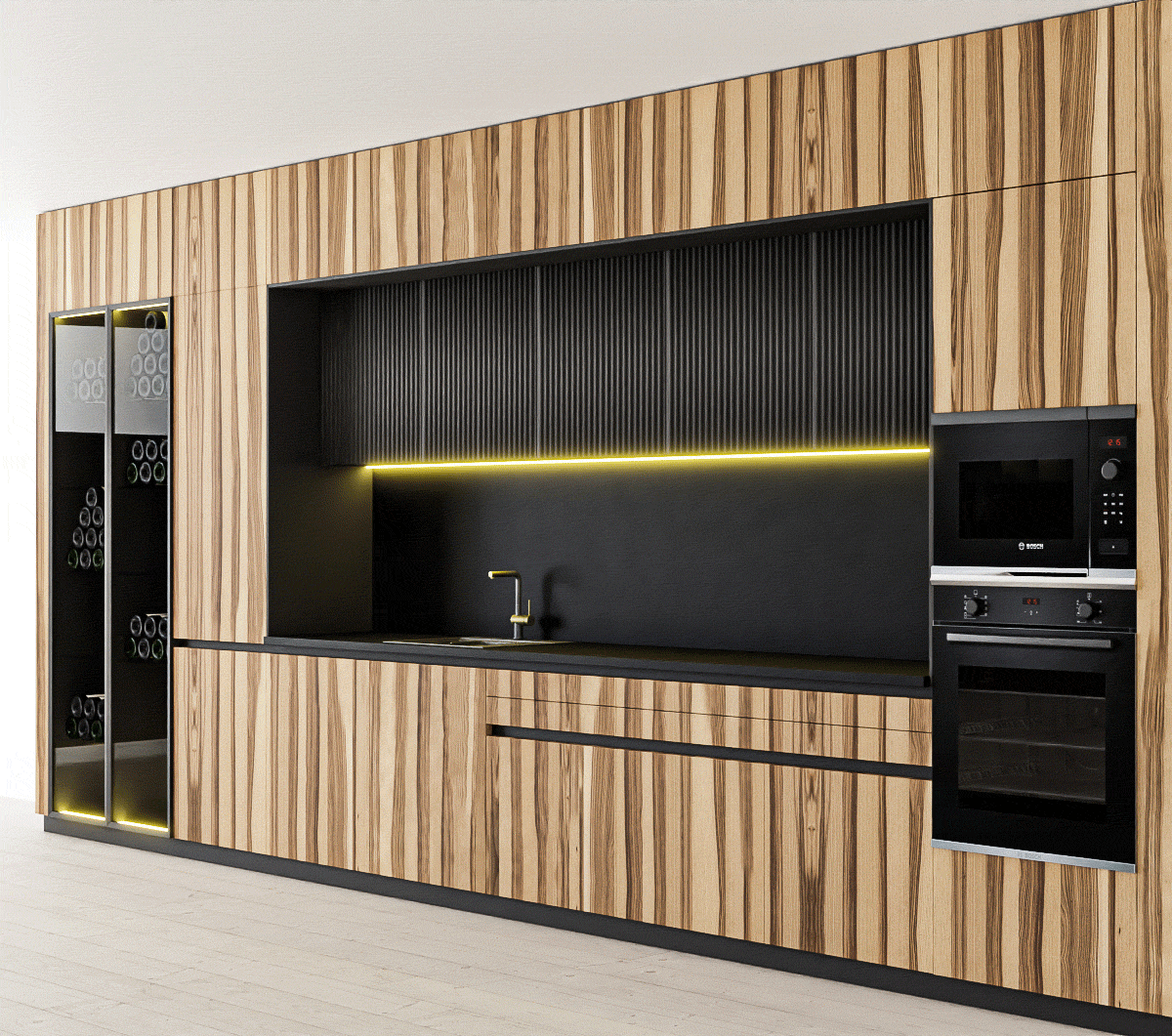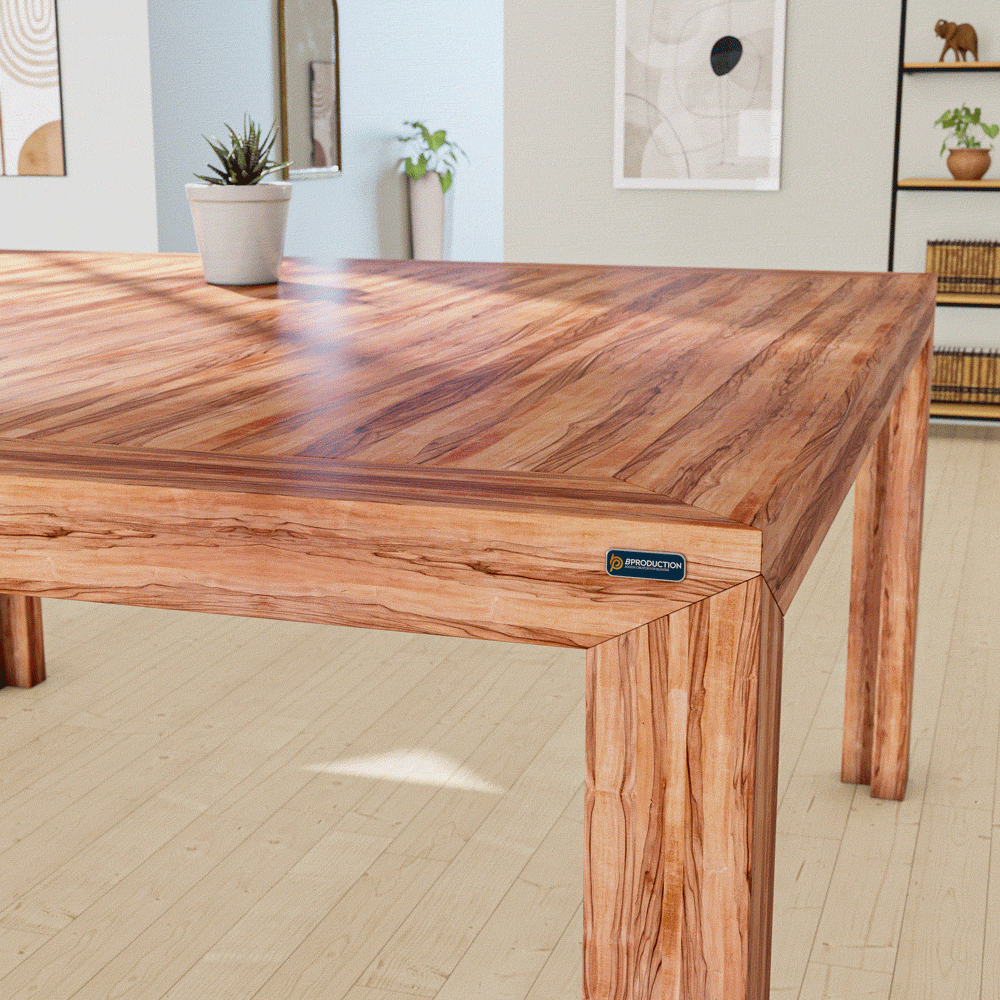 Catalog
The varieties of wood are divided into 4 categories.
Exotic Wood :
Limba, Afrormosia, Afzelia, Amazakoue, Aningeria, Antiaris, Bamboo, Blue Gum - Eukalyptus Diversicolor, Bubinga, Lebanon Cedar, Macassar Ebony, Freijo, Tiama, Iroko, Lati, Mahogany, Makore, Mansonia, Merbau, Moabi, Okoume, Olive, Padauk, Anatolia, Rosewood, Sapele, Citronnier, Teak, African Walnut, Wenge, Zebrano, Amaranth, Anigre, Ekop, Guarea cedrata, Lacewood, Cocobolo, Avodire, Moluccan-Ironwood, Movingui.
European Wood :
Alder, Apple White Ash, Beech, Bitch, Cherry, Chestnut, Elm, Larch, Maple, Oak, Pear, Poplar, Fir, Walnut, Yew, Acacia, Smoked Oak, Fraxinus Excelsior, Stone Pine, Eucalyptus Smoked.
American Wood :
Red Alder, Arariba, Bloodwood, Cedar, Courbaril, Goncalo Alves, Hemlock, Kingwood, Louro Preto, Robinia, Sucupira, Tineo, Red Gum, Butternut.
Precious wood & Burls :
Amourette, Pau Rosa, Olive ash burl, Oak Burl, Elm Magnifier, Maple Burl, Amboyna Burl, Ceylon Satinwood, Ash burl, Madrona burl, Myrtle burl, Walnut burl, Mapa burl, Redwood burl, Ziricote, Manchurian Ash, Amazonian Palm, Indian Rosewood, Elm Carpathian.
American Veneer 
European Veneer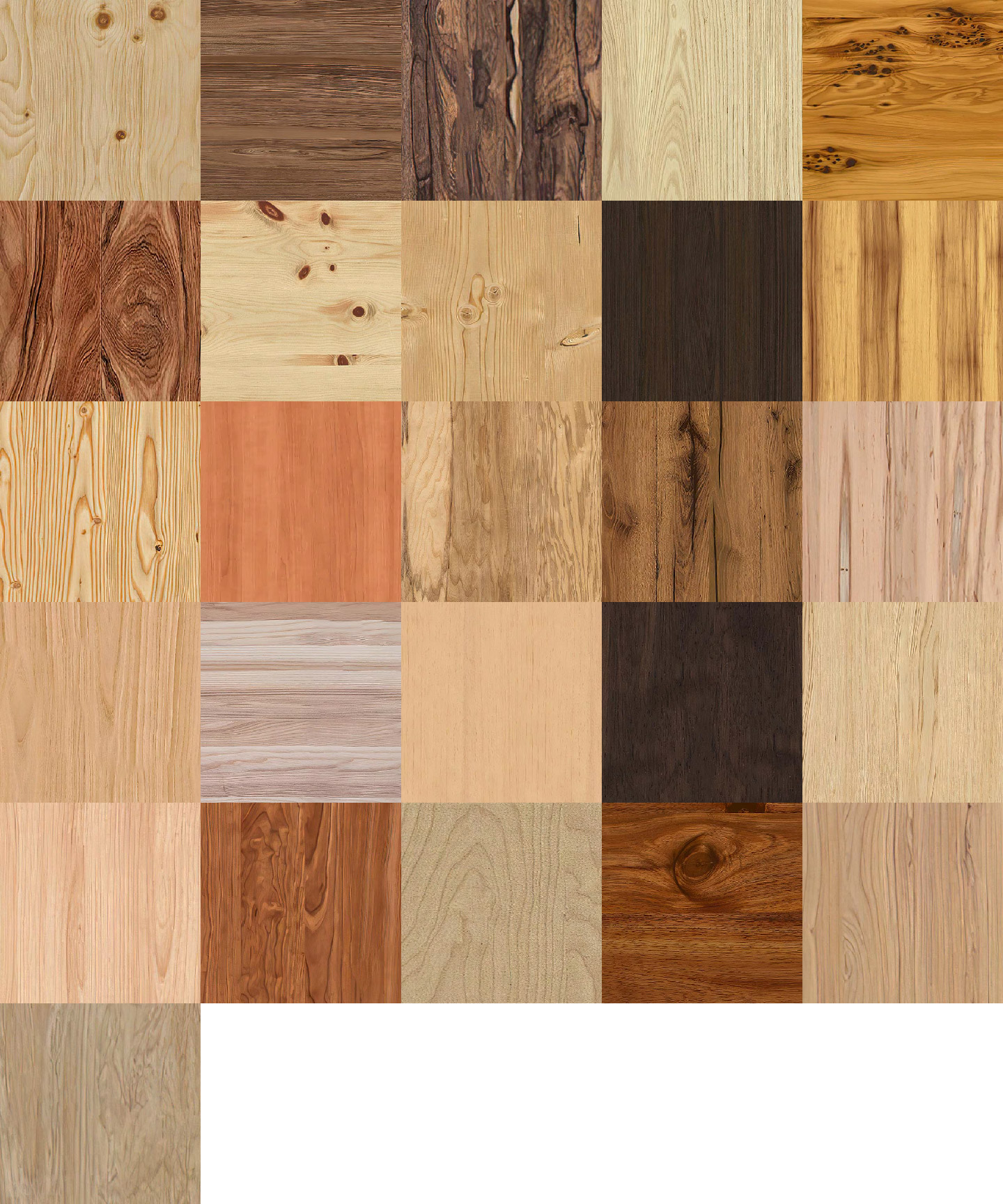 Exotic Veneer
Precious Wood and Burls Veneer
User gallery
We support the Blender Foundation
We love Blender! We would like to participate in its development. We donate part of the earnings to the Blender Foundation for its growth!
FOLLOW US
DISCOVER OUR OTHER ADDONS