Procedural Moon Shader For Blender Eevee
---
Two realtime shaders for Blender Eevee which don't require any UV unwrap:
Moon shader
Asteroid shader
All surface features are 100% procedural.
Shaders are GPU-intensive and require a decent GPU. If it doesn't work for you in Eevee, these shaders are fully Cycles-compatible, so you can just switch render engine and try it there or bake procedural textures to bitmaps.
Package contains two blender project files with example scenes and lighting setup. Shaders come as configurable nodes with lots of input parameters to control surface features (color, placement of craters, mountains).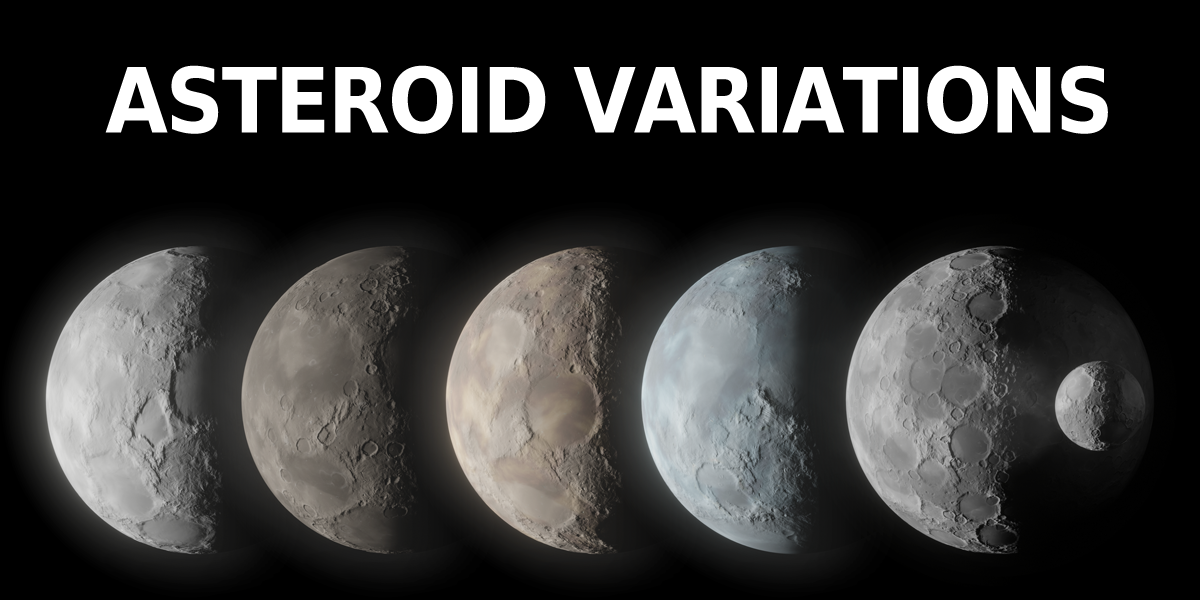 Both shaders produce details of very high resolution, so you can use them for flyby animations.