My Garden - Trees And Bushes
---
My Garden is a collection of 10 tree and bush models for Blender that can be customized simply moving sliders inside their material.
Starting from these models determine how many leaves you want, their size, the amount of flowers  and other parameters to create a wide range of different trees...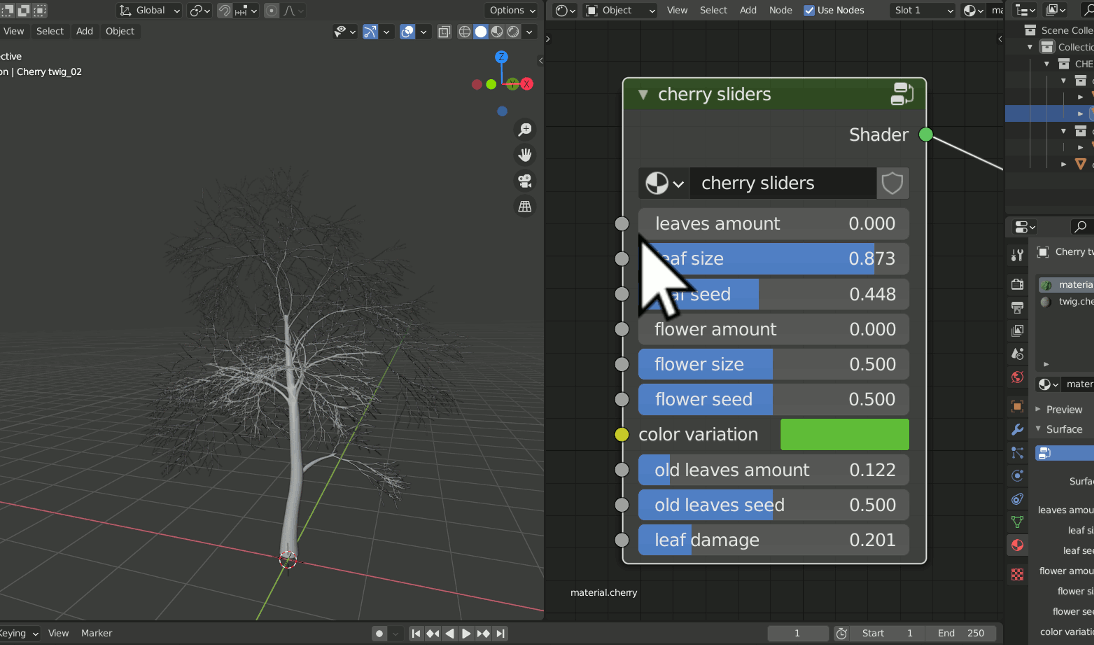 … or to change the tree according to the season.

You can also simulate leaf damage done by bugs or bad weather.
Furthermore increase the amount of plants you can create just by combining the foliage of a tree with the trunk of another.
While conceiving My Garden I kept in mind two goals:
create tree models that are simple to manipulate using sliders
trying to keep the poly count as low as possible without sacrificing much of the model's quality
(the total amount of vertices of the Blend file is 246k and the total amount of faces is 221k)
Blender version 3.1 or above is required.
Guess what? To make this product I was inspired by my own garden.