Local view like a Isolate select of Maya or 3ds Max.
Repeat Local view any number of times.
You can temporarily isolated display without changing the display state on the data.
It will be useful when you want to edit a specific object with a complicated scene.
What's a local view?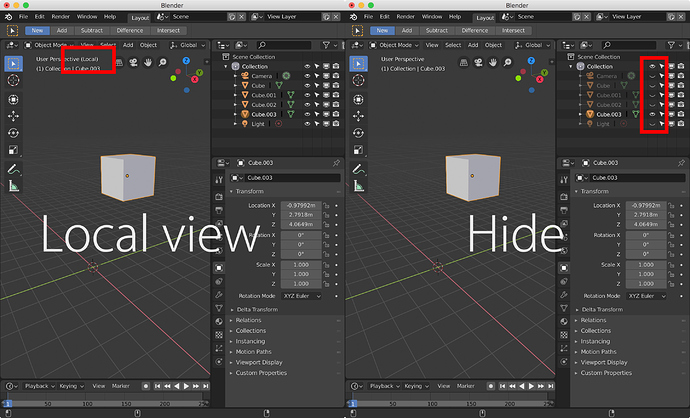 Local view is an individual display state that is different from the Hide (by H key) state and viewport display state.
once you run With Blender's standard function local view again you return to the global view and the view point returns to the before view.
Add-ons allow you to repeat local views and do not change the view perspective. The local display can be switched smoothly.

Option
You can work without changing the appearance of the render view in Eevee.
Keymap
Blender2.8 …… "Shift + Q"
Version

Description / Release Note