Horror 3d Asset Pack: Graveyard
---
Pack contains 20 hand crafted 3D models that speed up your workflow in creating horror scenes and concept art. Some models are high poly and some are low poly. Basic rigging added for easy posing to: skeleton model, zombie- and skeleton hands, vampire bat. 
Assets are meant mostly for concept art or basic animations , so they're NOT GAME READY. 
Vampire bat model and candle flame are animated. 



4K Resolution Maps / PBR /: BaseColor, Roughness, Normal, Height Maps, also some models are mixed with PBR and procedurals textures
Formats: *.fbx and *.blend
High poly models:

Skeleton –  1.669.620 faces
Zombie hand – 102.280 faces
Skeleton hand – 165,380 faces
Trees – 311,094 – 182,000 faces
Candles – 80,000 faces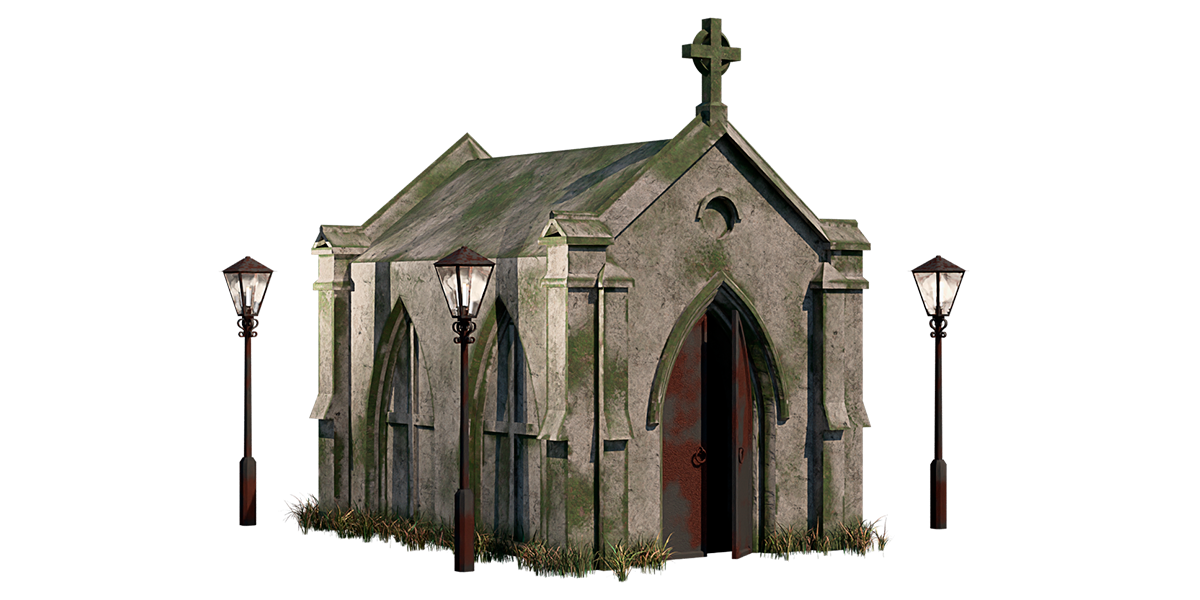 Bonus models: Pumpkins and Grass
Thank You!