GardenPath PRO is a Blender Addon that makes it easy to draw garden paths and roads. You can adjust the path parameters to create many different variations.
GardenPath PRO is the best tool for 3D modellers, for Architects or Visual Designers who want to create realistic gardens.

You can create 10 different variations of garden path, allowing you to adjust the parameters to fit your needs. You can also adjust path parameters to create the perfect garden for your home or business.

Benefits:

Paths are accurate and precise
Easy to use and customise
All paths in real world scale
Works with eevee and cycles render engines
10 different road types

Easy to add into a scene: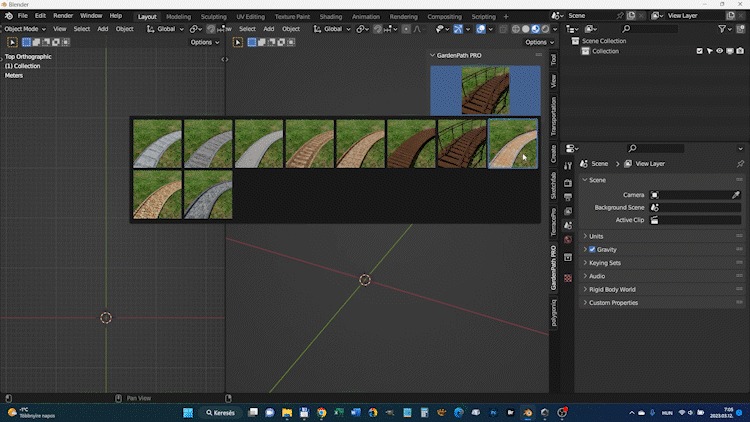 Easily adjustable parameters in Modifier Panel:
10 different variations of garden path: