Future City - Futuristic Buildings & Environment Assets 3D Kitbash Pack
---
Welcome to Future City, an immense Futuristic Skyscraper, Buildings and Assets 3D Kit by Asset Smash. This render-ready collection is the ultimate 3D asset library for designing and constructing futuristic science fiction cities and environments.
This expansive 3D Kitbash collection, Future City, features a dynamic collection of structures, skyscrapers, buildings and other elements that provide you with the means to create brilliant and immersive bright Sci-Fi cities. This kit is perfect for concept artists, 3D environment artists, game developers, and filmmakers.

Key features of the 'Future City' kit 3D models:
44 individual, textured & UV unwrapped models

7 PBR materials

762k Polycount

Tillable textures

 for seamless materials
Other Future City key features:
Both 

OpenGL

 and 

DirectX

 normal formats for all materials
Compatible with Blender 

Cycles

 and 

Eevee

 render engines
Multiple file formats: .blend, .obj and .fbx
Versatile use: from concept art to high-end video or film production
Images rendered with Blender Cycles.
These 3D assets are compatible with Blender 2.8 and later versions. You can also import the models and textures into other popular 3D software such as 3ds Max, Maya, and Cinema 4D.

Community Renders: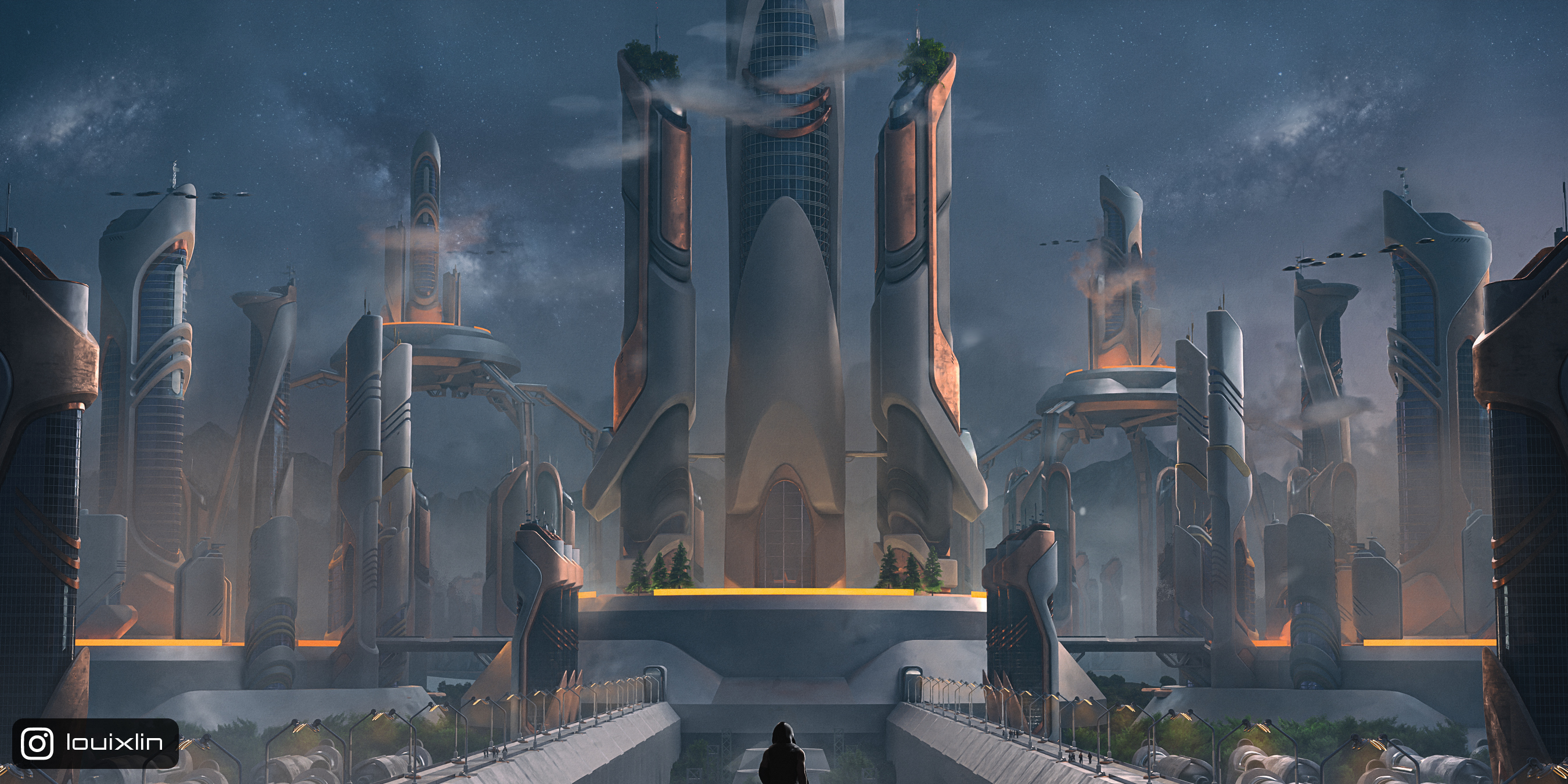 Our commitment to delivering the best quality product means we will continue to update  the Future City 3D Kit with new models, textures, and enhancements. We value your feedback and encourage you to share your thoughts and ideas.
Build your own 'Future City' today! 
Check out the rest of our range of kits here: Asset Smash Store