What is EasyLight?
EasyLight is an Add-on for Blender that will make the lighting process easier than ever!
Easily add IES-ready lights, create, edit, and manage light groups in a very simple way.
Cycles and Eevee Ready
Features
Light Groups
Light Management System (With Emission Materials and Light Objects)
IES Light Manager
IES Texture Preview Generator
Quick Add IES Lights Setup
Quick Add Favorite Light Setup
Easy to use Animation System


Light Groups
Create and manage settings in multiple lights at the same time with light groups
Control light power, toggle group on/off, color light, light temperature, and more
All changes will affect all lights in this group.
You can even use mesh objects with Emission Materials in these light groups.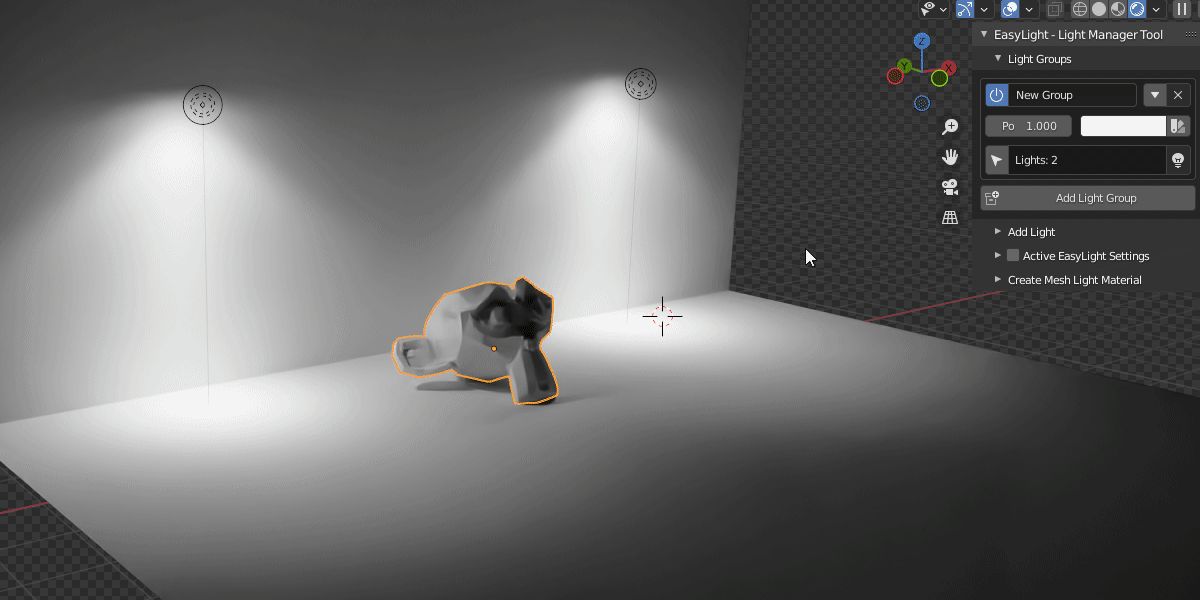 Easy to use Light Management System
The light group system built-in EasyLight is 100% based on the Blender default collection system, meaning that you can easily drag and drop, select, move or delete any light inside any group. 
You can easily use Easylight Groups with any light created in your scene that was not added with EasyLight Add-on, just drag and drop this light to any created EasyLight Group.
Easy to use animation system
Unfortunately, light groups settings cannot be animated with keyframes or drivers. To solve this, we have created our animation system for light groups.
It's frame-based and very simple to use
Animate light group settings such as toggle on/off, power, and colors.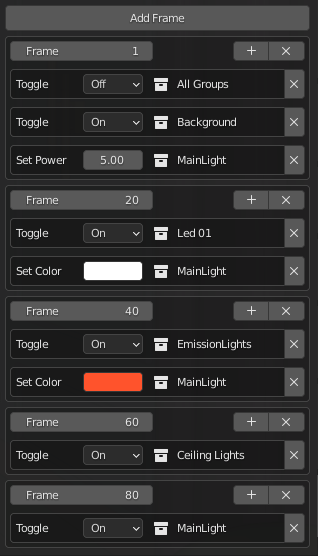 This feature is still in development, for more information about limitations, check this documentation page.
IES Light Manager
Using IES Lights a lot?
With Easylight, you will be able to easily add your IES Texture library, generate previews for each IES file, and start using them within one click! 
Don't want to use IES Textures in your project? No Problem, you can still use the easylight add-on with default lights.
* IES Textures works in Cycles only

More useful tools
Quick add lights
With easylight, you will be able to add IES ready light objects the same way as blender default lights
Quick add favorite light setup
If you always use IES Lights in your projects, probably you have a favorite IES Texture that you always add to your lights. With Easylight, you can easily set this IES Texture as your favorite, and add it in one click to your scene, ready to be used. 
Change settings in individual lights
Would like to change settings in only one light in your light group? You can! Easily change power, HUE/Saturation, or even a different color for this light, and still, keep all power of light groups.
Limitations
Works in Windows OS Only
IES textures do not work in Eevee
CGoutset Add-ons
Our Best Add-ons
Find Us