Blender Human Skin Brushes
---
71 detailed brushes for sculpting human skin. Brushes will help you create skin effects on your face in 5 minutes, make a realistic human face.
The brushes are made of skin scans, wrinkles and skin features. The package includes brushes for face and hands. They can also be used for other body parts.
Each brush has an individual icon on which the scope of its application is indicated, which greatly simplifies the sculpting process, there is no need to look for a suitable area for applying the brush.
In the video I show how to use brushes and their capabilities.
Update 22.01.2023 - Added brushes for shoulder, legs, chest. 

Facial Skin Sculpting Brushes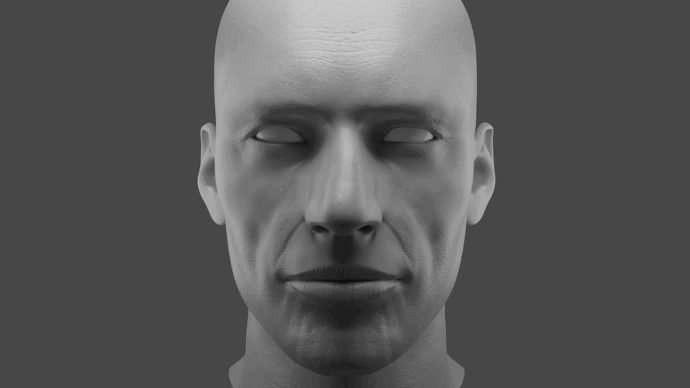 Lip Sculpting Brushes
Brushes for sculpting the skin of the hands
Very important!
Brushes only work on highly polygonal models! Therefore, before sculpting, add enough subdivids to the model.
In these videos I show examples of working with brushes




More Blender products on my page - 
VK Gamedev