The most common process of making anime like hair is to have some hair strands ready and duplicate them all over the head. In my workflow, in addition to manually placing key hair strands, I also use draw curve and curves that converted from particle hairs. With all the curves, it can be time consuming to go through property panels to assign different bevel objects. 
I made this addon to be an one button click solution to quickly assign bevel object and taper object. with a collection of curve manipulate operators, it is never easier to make anime alike hairs.
 it provides 9 commonly used bevel shapes and you can add your own hair curve shape into the mix for future usage.
apply commonly used bevel profiles
multi slider panel to quickly adjust the size of each hair strand segment from root to tip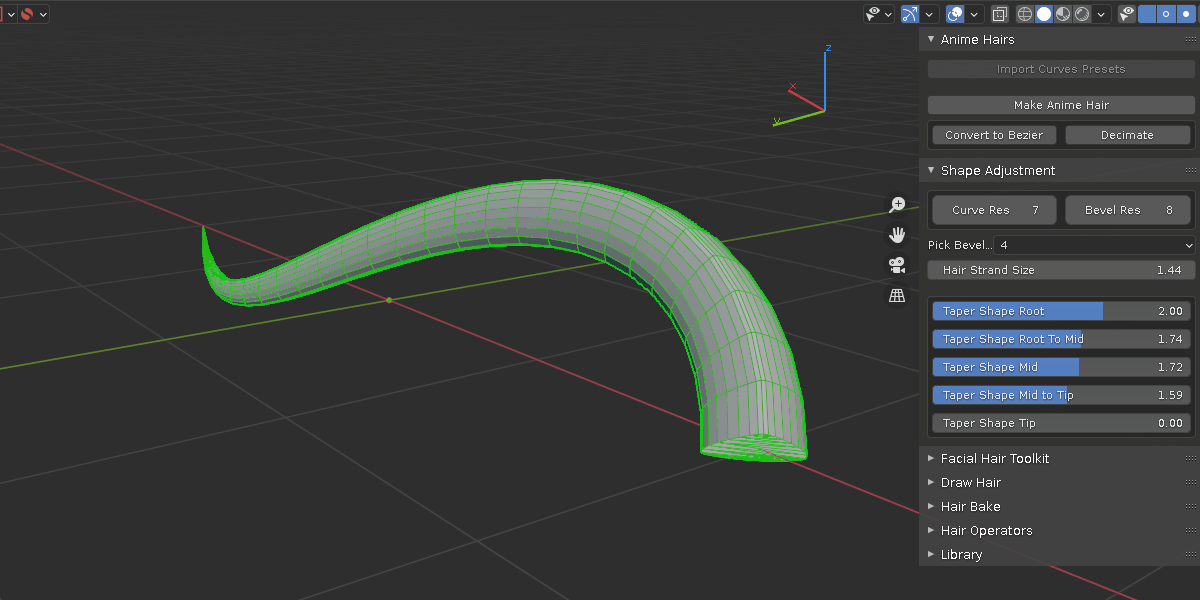 isolate selection / show all
separate selection to new curve
previous and next curve point
convert particle hair to curve
******************** updates ********************
1.3 update:
added: convert visible particle hairs to curve.
a collection of handy operators to manipulate curves with ease.
1.2 update video 
release 1.2: simplify the process to one button click to apply hair shape.
remove the drop down list of selecting hair shape, instead, there are previous and next button to cycle through the hair shapes.
added the ability to append your own hair shapes into the mix.
release 1.1: added two sliders to adjust curve resolution.