✅-(Limited Sale)-✅
80% OFF 
These are seamless PBR CG textures for 3D artists (Blender Asset Browser Compatible).
Each package usually includes a
✅ Base Color Map / Diffuse Map,
✅ Normal Map,
✅ Roughness Map,
✅ Displacement Map,
The license is for a lifetime.
You can use Asset Browser in Personal as Well as Commercial Projects
You buy the product once and the Asset Browser updates are free we will Make Library of 2000+ PBR Materials
So Get It Now Before The Price Go High
The Product Will be 1500+ Library Within Few Days
Now Just 7$ 
  1000+ PBR Materials
 ✅ (Asset Browser) ✅ 
 ✅ 

Added Catalogs✅ 
1000+Seamless PBR Textures of the Following Categories Are available.
Added Catalogs
 • Abstract

 • Dirt

• Fabric
• Metal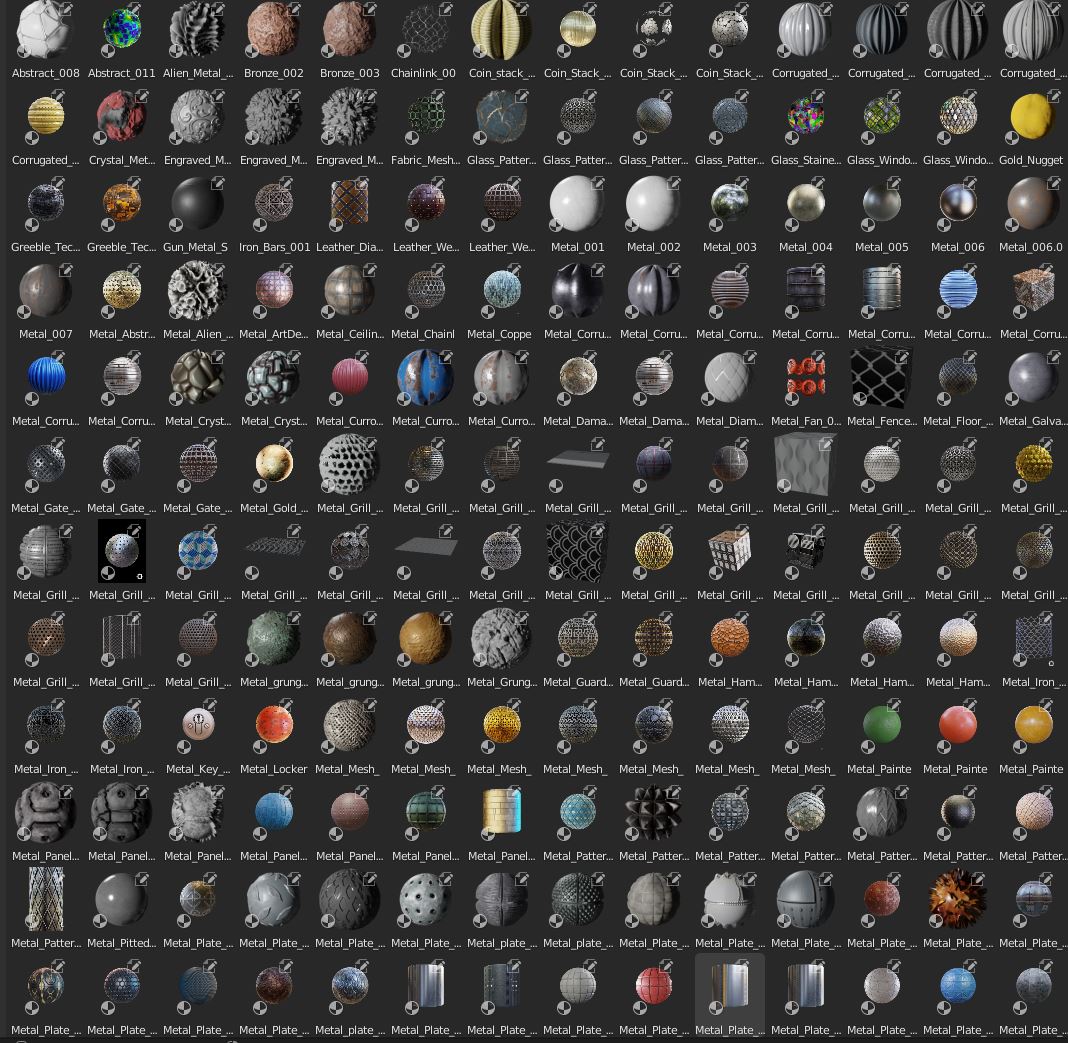 • Sci-fi

• Stone
• Stone Floor
• Stylized Textures 
• Surface Imperfections 
• Tiles
• Wall
• Water
• Brick
• Wood 

 

✅Free Future Updates✅

 We Will Hopefully Add 100+ New PBR Materials every Week Till we reach 2000+ PBR Materials.
✅IMPORTANT FOR BUYERS✅
Limited Time Offer
For Lucky Buyer
80% OFF(7$)
1000+ Available Now
1500+ Just in Few Days
Hopefully 2000+ Library Within a Month
(Your Money Will Also Go to Blender Development Fund)
So Get It Now and Become Our Lucky Buyer
UPCOMING UPDATES
• Asphalt

• Ceiling 

• Concrete
• Granite
 • ground
• Leather
• Marble
• Plaster
• Plastic
 • Rocks
 • Roof
• Sand 
All Materials Compatible with DirectX&OpenGL