3D Modular Maintenance Building Kit-Bash Kit
---
The Modular Maintenance Building Kit-Bash Kit is a high quality collection of Modular elements for creating any maintenance themed buildings and/or environments. This Kit includes over 30 hand textured 4K, mid poly assets, completely drag & drop ready for your scene AND a premade building scene already constructed from these assets for your ease of use. This Kit is part of the upcoming release of OpenMetro3D, the photorealistic 3D Open-Worlds Plugin for Blender.
What is included with this purchase?
Kitbash Blend File - 30+ Building Elements for quick and easy kitbashing
Premade Maintenance Building scene (As seen in Product Renders)
Free Future Updates
This collection works great under ANY HDRI lighting condition:
(Concrete/barriers not included in this kit)
All assets have been fully UV unwrapped with 4K textures at a target Texel Density of 2048 px/m.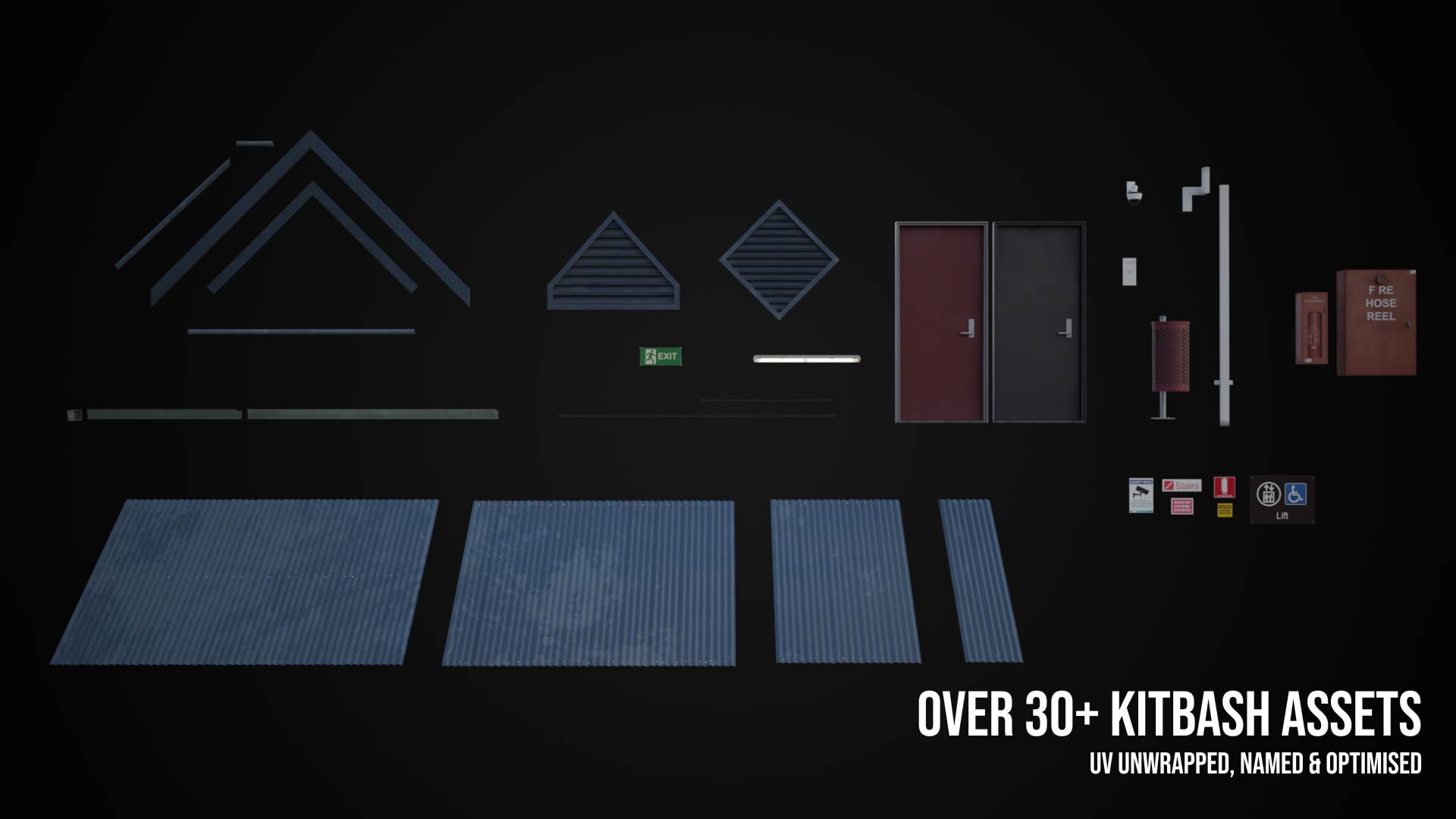 Thanks for reading and enjoy :)
If you have any problems or just want to ask a question before your purchase, please don't hesitate to contact us! Zachary@OpenMetro3D.com
Cheers,
Zachary at OpenMetro3D (Imacube)