Turn simple into stunning with 'One Click Damage'. 
This ultimate tool adds realistic wear with just a click. Choose your model, adjust, and instantly enjoy a highly detailed, lifelike asset.
With an "OCD" add-on, you can take your simplest geometry and turn it into a good-looking model so like if it was hours of manual work.
> Online Manual <
---
Why care about damage?

Nothing in life is perfect, and that includes this add-on. To make your models look real, they need to show some wear. Even fresh structures bear minor damage, let alone what years might bring. Every mark tells a story, making an object 'real'.
The 'OCD' add-on is perfect for crafting man-made structures from stone, concrete, or brick—walls, tombs, ruins, columns, and more. Make your models tell their story.
---
Features:

(NEW) DamageSwap

 –

 the effortless way to transfer damage effects between objects. Whether you're applying damage to an undamaged object or swapping between damaged ones for consistent noise types, 'DamageSwap' streamlines the process.
(NEW) QuickFix – a one-click solution to automatically correct flawed geometry on your selected objects.

Smart Scaling system – OCD works with any Object scale, any Unit scale! 

Smart Pattern Changer – Want to change a Noise pattern? Now you can do it with 1 button!
(NEW) Add-on Preferences – You can adjust a "Damage Resolution" with numbers! Plus, you can  choose which Material to assign.
Non Linear graph – S

moother handling and more responsiveness!




Multi-selection feature

 – Want to apply damage to a bunch of objects* at once? Now you can!

Instant visual feedback

 – Any adjustments instantly appear on your model in realtime. 


Slim UI with adjustable parameters

 – No digging in dozens of sliders and meaningless numbers. 

Variety of procedural noises

 - Hundreds of damage variations with no repeat.
Auto material creation. -  'One Click Damage' intelligently assigns material to damaged areas, while recognizing if your object already has material assigned. Plus, you now have the option to choose not to assign material at all.


RECALL function

 – No need to try to find the copy of the original object if you want to try different noise or even add/remove some details after Apply. With RECALL you have the option to change your mind even days after*.

Ctrl/Cmd function

 – Gives you some additional control over your workflow. You can apply damage even faster.


Procedural approach

 – Imagine sculpting details by hand, only to start over if you need to change something. The 'One Click Damage' add-on gives you control, saving you time and effort.
---
NOTE that OCD works with real geometry and can ruin your model (and it does), so please make a backup copy of an object or scene beforehand. (crucial for production environment)
---
With the RECALL function, you have an option to change your mind any time.
• RECALL will get you covered even if you'd change Loc/Rot/Scale of a Damaged object.


---
Ctrl functionality:
Ctrl + Make Damage.
• Hold Ctrl while clicking on the 'Make Damage' button, and OCD will apply damage using the default settings or the last parameters you entered.
---
Ctrl + RECALL.
• Hold Ctrl (Win) or Cmd (Mac) while clicking on the RECALL button, and OCD will restore the original object while leaving the damaged one intact.
---
OCD add-on lets you choose different NOISE types
• The most useful patterns are: Clouds, Musgrave, and Marble. With these three, you can achieve almost any desired result, whether real or stylized. (Please note that noises are not combinable).
---
QuickFix feature.
A one-click solution to automatically correct flawed geometry on your selected objects.
PS Please note, 'QuickFix' may not work in all scenarios. In certain cases, adjustments to damage parameters or the object's topology may be necessary to achieve the desired results.


---


---
Changelog:
Build 1.0.3 - Fixed bug with GUI language other than English.

Build 1.2.0 - Bug fixes / Better handling with rounded objects / New RECALL feature.

Build 1.2.1 - Hotfix for Mac/Linux users

Build 1.3.0 - Add Ctrl functionality / some other changes and fixes. 

Build 1.3.2 - Better support for materials.

Build 1.5.0 - Multi-selection added.
Build 1.5.1 - Blender 3.1 support.
Build 1.5.3 - Minor changes in the algorithm. Better handling objects with no even topology.
Build 1.5.4 - Bug fixes.

Build 1.6.4 - 

Smart Scaling / Smart Pattern Changer / RECALL multiple selection / Non Linear graph / 

Bug fixes.

Build 1.7.2 - Faster and more stable experience. Texture adjustments. Bug fixes

Build 1.7.8 - Bug fixes. Other 

improvements. 

Build 1.8.0

- Material Selection in Preferences. Damage Swap. QuickFix. Bug fixes.

Build 1.8.2

 - Boolean Solver selection in Preferences. 
Known issues
: 
• Doesn't work with the "Linker" add-on.
---
LINKS:

DISCORD Server for SUPPORT and hanging out with fellow users:
https://discord.gg/RYePQpsNEt

mail: realvfxguide@gmail.com
twitter: https://twitter.com/vfxguide
Check out my New add-on: Trowel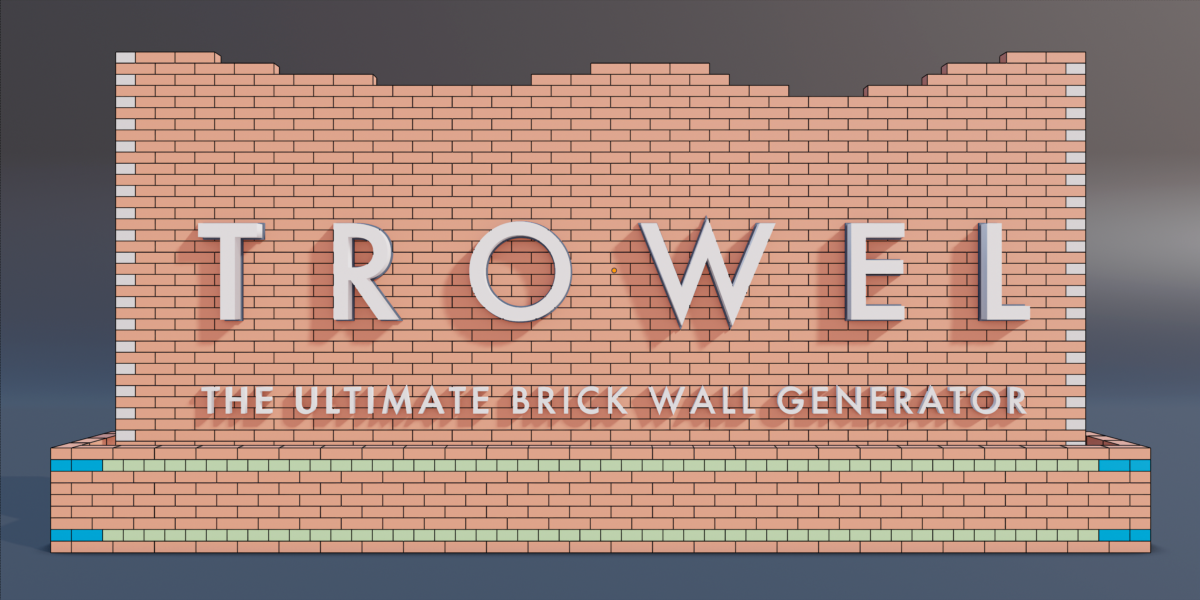 Also check out this great Damage Bundle deal:
---
PS Even though OCD looks like the "MAKE IT BEAUTIFUL" magic button, it's not. You still need to make design decisions of your own as well as nice texture work. Your results may vary and depend on the object you work with and its form. If you think OCD doesn't work the way you want it to, try breaking your model into simpler forms and try again. In some cases, additional work with an object topology may be required.